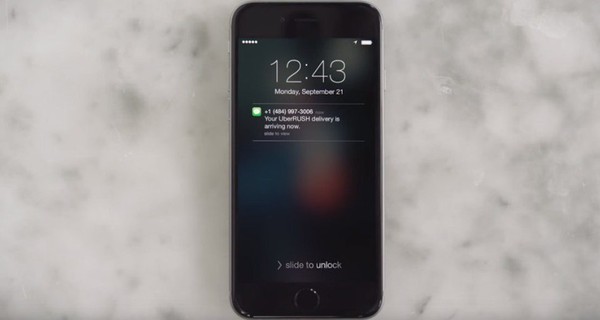 On Wednesday, Uber announced plans to launch a courier service for local businesses to deliver groceries, clothing, flowers and more to customers in New York, Chicago and San Francisco. . This delivery service, called UberRush, had a trial period that lasted only in New York.
This service expansion stems from an agile division called UberEVERYTHING, with the aim of pushing to expand the inherent success of Uber from passenger transportation to distribution and more. Recently, Uber is valued at a whopping 50 billion USD.
Uber's founder and chief executive, Travis Kalanick has repeatedly said, "If we can get you a car in five minutes, we can help you get anything. in five minutes. " That includes meal delivery, via UberEats and now other transactions through UberRush. Uber's goal is to be the push button for all services from travel, food, commodity and many other things.
Uber is partnering with several e-commerce platforms, including Shopify, Bigcommerce, and Delivery.com, to enable businesses of all sizes to tap Uber's delivery fleet.
"When you touch the UberRUSH network, you only pay for the deliveries you make. There is no extra cost," Uber revealed about its cost policy to entice businesses to use UberRush. "And because deliveries don't need to make round-trip schedules, you can really expand your delivery area."
The decision to double down on cargo delivery pushed Uber into closer competition with logistics players like FedEx as well as a host of on-demand delivery startups like Postmates, Instacart and DoorDash. Amazon also recently launched fast shipping and hired delivery staff to deliver items to customers faster.
Uber's efforts to prove itself as a potential logistics empire have had many successes so far. The company stopped similar on-demand delivery tests in Washington DC earlier this year and was accused of losing customers with big names such as Apple, Starbucks of Postmates.