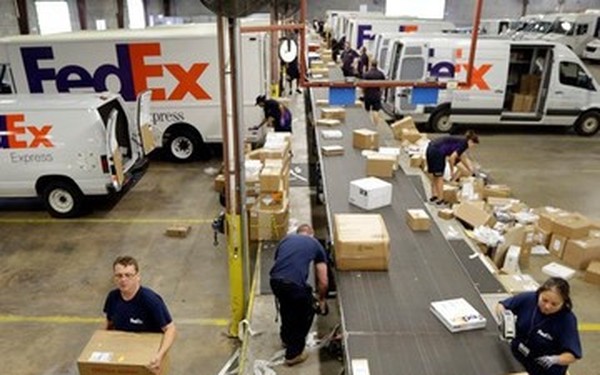 On August 7, US courier FedEx announced the termination of its contract to provide ground delivery services with multinational technology company Amazon, a latest indication of competition between the two. this company.
Two months ago, FedEx removed Amazon from its big customer list of air courier customers. With this move, FedEx looks forward to working with other partners in the online retail business.
"This change is in line with our strategy to focus on a broader e-commerce market, " said a FedEx statement .
In June, FedEx said that Amazon orders accounted for less than 1.3% of total sales in 2018. In addition, FedEx has also built a network "serving thousands of retailers in the commercial space. e-commerce ".
Amazon has also strengthened its logistics network. Even this "giant" technology earlier this year offered to pay 10,000 USD to employees who voluntarily quit their jobs to set up their own delivery business. Amazon also has its own fleet of planes and fleet of vehicles for logistics operations, and is currently testing delivery by drones and robots.