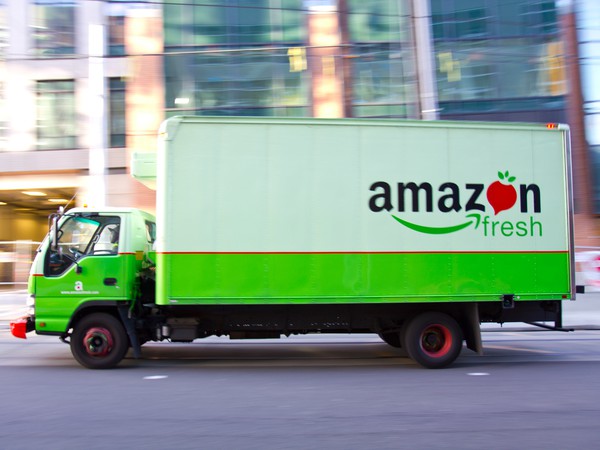 Amazon is still planning to expand its logistics network and considers it as its current focus strategy, and at the same time is extremely serious and ready to take market share of the long-standing giants in the business industry. Freight like UPS, FedEx or DHL.
According to new figures from e-commerce software maker ChannelAdvisor, Amazon has collected and owned 21 new global logistics infrastructure over the past 12 months, up 14% from the previous 12 months. last year, bringing the total to 173 establishments worldwide. In particular, there are 104 facilities in North America, the rest are scattered throughout Europe and Asia.
These facilities include the main warehouse, sorting center - where packages will be identified according to the customer's personal information for shipping. There is also a separate building for the hourly freight.
This large network helps Amazon deliver services faster to customers in more regions. However, in my personal opinion, CEO Scot Wingo of ChannelAdvisor thinks this is essentially a sign that Amazon is more acutely aware of the challenges posed by UPS and FedEx - the older, dirty companies. the logistics and transport business.
"Not only building logistics networks, but we were also unaware that Amazon employees are working hard to deliver business and home packages. It seems Amazon is planning. become a third party similar to UPS and FedEx in this regard, "Wingo writes on her blog.
Will Amazon call it ATL?
Last year, Amazon announced it was testing its own shipping segment to give it more control over shipping costs. Currently, Amazon still mainly relies on shipping providers such as UPS, FedEx, and DHL to deliver its goods.
According to research firm Baird Equity Research, Amazon is finally "realizing the potential of this field", quoted in a report on Monday. An appropriate name for Amazon's new business has also been brought up to discuss, it is "Amazon's Logistics and Transportation Services" - abbreviated as ATL.
"Among other opportunities, Amazon has the clearest potential in the transportation and logistics businesses , especially in major markets that are still dominated by global express carriers like DHL. and UPS. According to our assessment, the plans to build, expand the base network or the existing customer base will help Amazon realize this ambition soon. ", as reported by Baird Equity Research .
"We believe that Amazon may be the only company that possesses the distribution strategies and advantages of sufficient scale to compete effectively with UPS, FedEx or DHL," the research firm added. The transport and logistics business sectors that bring big profit margins are also considered an advantage and promise to bring a positive future for Amazon.
The Baird report also provides a list of must-do plans as well as suggestions for investing in Amazon's development in the logistics and transportation business.