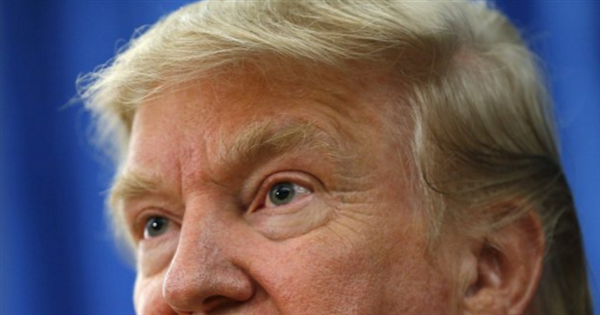 President-elect Donald Trump has come up with an excellent solution to the nation's cybersecurity issues. If you think this President has accused Russia of being behind the hack of the Democratic National Committee, you are wrong. His solution was extremely simple: go back to the old days when computers weren't born and turn things upside down. More specifically, we go back to the time when we sent letters by courier service by post.
Responding to reporters on Saturday (December 31, 2016) during a New Year's Ceremony in Florida, when asked about "how important is cybersecurity for the government of Mr. ", the newly elected President said:
"This is very important, if you have something really important, write it down and send it out through the courier service, long ago because I'll tell you this, no. which computer is safe I don't care what they say, there's no safe computer. I have a nephew about 10 years old who can do anything with a computer. You want something really undetected, then write it down and send it over the courier ".
Immediately after giving this statement, Mr. Trump's advice has become the "inspiration" of many Twitter users. Immediately, the tweets "rock diagonal" of Mr. Trump appeared full on this social network.
Matt Viser account wrote a short, but full of connotation: "The messenger bird is great again".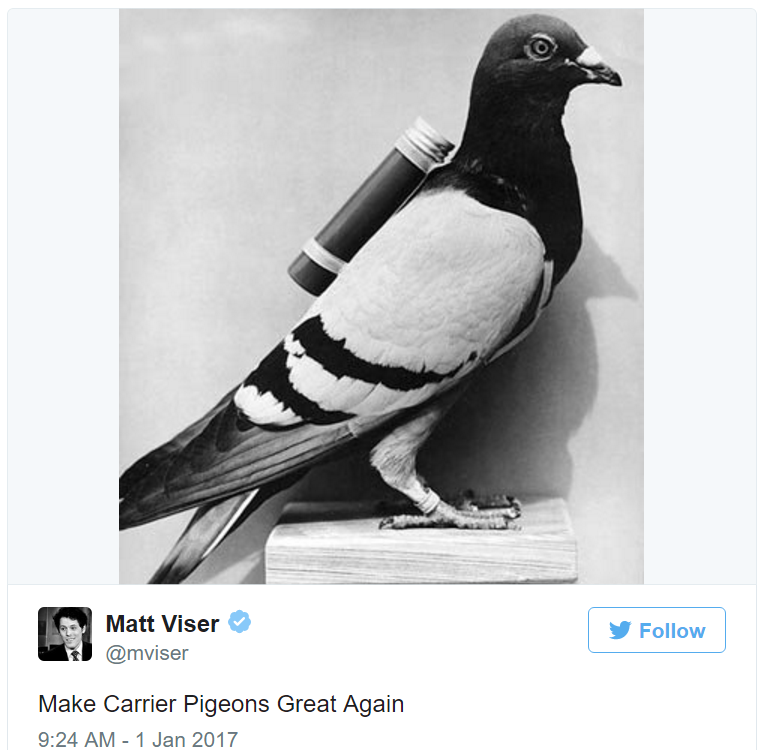 Dusty account processed a picture with the content: "How the courier system does not use Donald Trump's computer".